Embarking on my first juice + soup detox on Wednesday has been an interesting experience so far. My first challenge was the fact that Ales has decided to only do a light version of it for a couple of personal and worthy reasons. This means he is eating one solid meal per day while he's away at work, which isn't a huge deal, of course, but it does chip away at the ol' resolve a tiny bit. Second challenge: Day 1. Same as with the Master Cleanse, the first day was fairly difficult. I woke up, exercised, drank a lot of juice and soup and water, did some photo-retouching work and painted a cabinet, feeling fine until an abrupt crash around 3pm, after which I barely had enough energy to finish the retouching and to watch a movie. I was asleep by 10pm.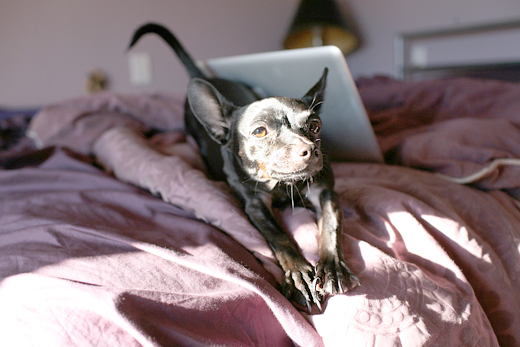 Yesterday was significantly easier, I drank 2 mugs o'soup, less juice, conducted a photo shoot, generally took care of business and felt much better and sharper. However! I cheated ever so slightly by splitting a piece of chocolate with Ales in the evening. Totally worth it. Now it's Day 3, I feel great and have a lot to do today, in addition to having plans to see a midnight movie. My strategy is to pace myself and to conserve energy as much as possible, but I still intend to do a 20-minute pilates routine before jumping into the day's work. Right now though, I'm in bed with the dog and a huge glass of mango juice, and will probably happily stay here dealing with a backlog of email for a while.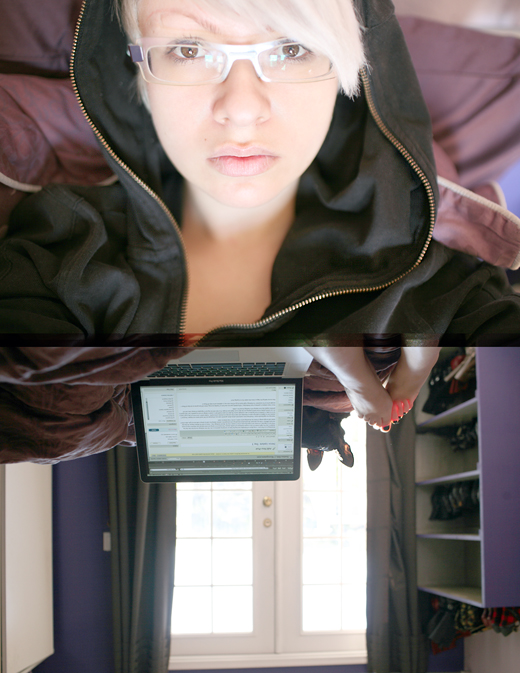 Since I have Alchemy to perform at next Wednesday and want to be in top form, I'll ease into raw food on Tuesday morning, which will have given me six days of Phase 1 – enough as far as I'm concerned. I'm thinking a light lunch at Cru will be a nice way to celebrate and to kick off Phase 2.
Has anyone reading this began a detox this week? How is it going, if so?