There are so, so many new questions in my Formspring inbox. While I'm looking forward to satisfying everyone's curiosity soon, a particular question popped up few times, presumably from different sources, and  made an appearance in yesterday's comments:
Are you married to Ales? / Are you and Ales getting married, or what? / Are you engaged?! / Did you get married, or engaged? / You are to have the marry?

I didn't accidentally post photos of incriminating wedding gifts by accident – have been meaning to break the news sometime this month, and this is a good place to leave off on, before my no-blog week begins. So – Yes. And Yes. Also, Yes. To tell you the truth, we got married last June, in a microscopic civil ceremony.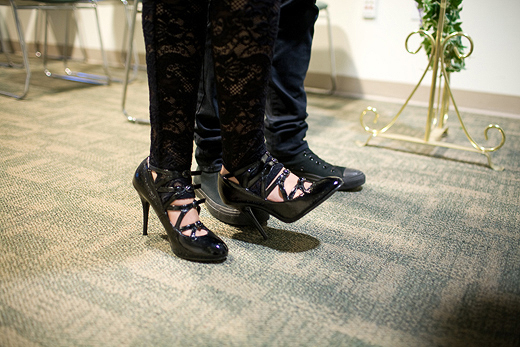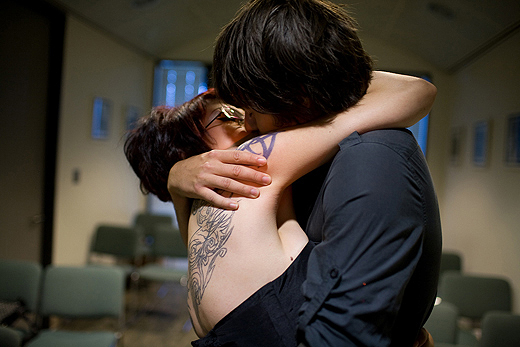 Pictures by Andrew Yoon, he also took these of the post-wedding mini-feast.
Marriage today is an odd thing. It will grant you joint health insurance [haay!], but does it really mean anything beyond a handful of legal benefits and playing house? I think it can. Ales and I knew we wanted to spend our lives together the moment we saw each other in Paris. To do that, we needed to get married, because he's a Czech citizen. Would we have gotten married if circumstance was different? Mhmmm. But why? Is a partnership invalidated without some form of commitment ceremony? Of course not. I am of the opinion that people can happily spend lifetimes together without anything of the sort. It's just that we wanted to do it. Because a ceremony is nothing less than a missive to the universe saying, "I want this, always."